I've been coming to Cuba for many years now, and the fishing is just absolutely amazing. The variety, sheer brute strength and size of the fish around the island nation, is not something readily available many other places on the planet. Certainly not in Northern Europe, where I live.
I love to travel Cuba, fish and meet new people – therefore I'm hereby inviting you on a fishing trip to Cuba, where I'll be your tour guide and fishing instructor, should you need it (I'm a fly fishing casting instructor). To learn more about my Cuba trip offer, read on.
But first, some information about the offer.
What's included in the price
Transport to and from the airport, transport around the island and tour-guiding for the duration of the trip, which is usually 7-8 days.
We'll be fishing from the shores in and around the Cuban provinces Matanzas/Bay of Pigs as well as the northern shores of Santa Clara, including Cayo Romano and Cayo Santa Maria.
Fishing in free around Cuba, except for in the national parks, where a fishing fee is paid directly to the local authorities. However, we get a special deal on this fee that isn't offered to other fishing tourists. A local park guide is provided for us, and we fish from boat.
What's NOT included in the price
Plane ticket, which you must buy yourself. Personally, and being based in Europe, I almost exclusively travel with KLM/Air France, as they provide the best service. Plane tickets typically ranges from €600-€950 from Europe.
Cuban visa (Danes can pick up a 1 month visa at the Cuban embassy in Copenhagen for 185 DKK) and I would assume other nationalities can do the same in the Cuban embassy/consulate in their respective countries. Please make sure to check this out in advance.
Travel and cancellation insurance.
Accommodations and meals (allow for approx. €200-€270 for the duration of the trip)
Fishing fee in the national parks, which is ordered and paid for locally on sight.
Informational meeting about Cuba fly fishing trip
We hold an informational meeting a good while in advance, where we'll discuss what you need to bring.
It's not possible to buy fishing gear in Cuba, so we will thoroughly run through a checklist of things you need to bring with you, and make sure you have all the necessary equipment.
You need quality stuff, and it quickly get rather expensive if you need to invest in two complete sets. However, on Cuba, I can provide complete fishing sets, which you can rent. If you need this, please drop me a message before departure.
Who is the travel organizer?
For over 20 years I handled the sale of LOOP products in several countries such as Germany, CH, Austria, the Benelux countries and Denmark.
This has given me much knowledge about the various markets, and I have had great pleasure in fishing in those countries and also the countries of Scandinavia.
But the desire to try new and more vehement fishing, brought me as far away as Argentina, where I, in Rio Gallegos, have had fantastic experiences I will never forget.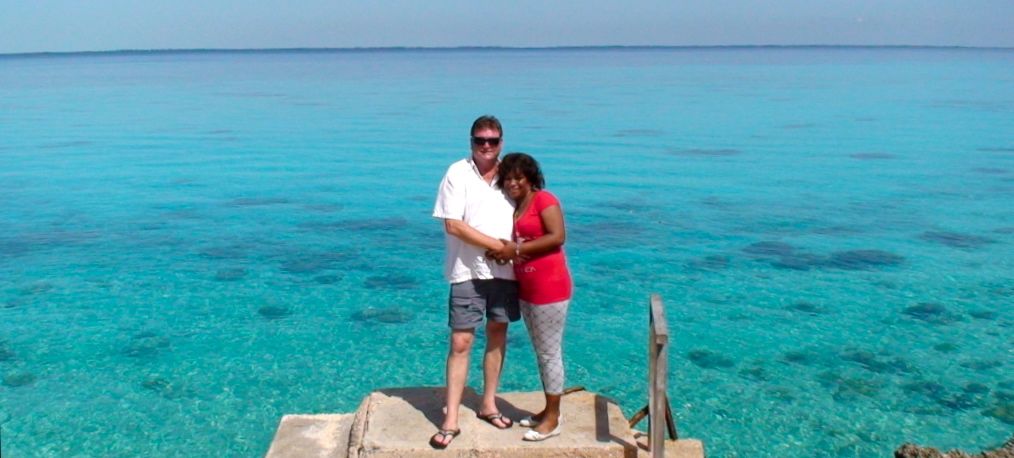 But tropical fishing has always interested med, and when I found Cuba, I instantly fell in love with everything on the island. And the fishing is, like going to heaven. What more could you want? The weather, yes it's good always good, the water is warm, the rum and cigars are cheap and taste good, people are nice and friendly.
You can only feel at home, and all stress disappears, all your dreams of a Caribbean island with white palm beaches as far as the eye can see, you have that here!
I am Danish, but I also speak German, English and some Spanish, and is now for over 10 years married to my lovely Cuban wife Yuliet.
I have now been on many trips to Cuba and learned people, the system, and Cuba with great joy.
Fly-fishing has always been my hobby, every time I have visited Cuba i have searched for the best fishing spots. I have found many really good and exciting places. But the country is large so for your relative short residence it would not be wise to travel hundreds of miles.
Therefor I have found some of the best places to be in relative short distance to Havana, as here, on my trips is the starting point in Cuba.
I guarantee that you get a pleasant stay directly with and among the Cuban population, something that not many other travel providers offer.
Simultaneously, we are always a small group of  only 4 people on each squad.
You get also some of the best fishing experiences, and you will remember those for a lifetime. And once you have got Cuba under the skin you are lost, you will return again and again!
But first, watch the video from one of our Cuba trips!
Commencement of the voyage, day 1.
When you land at Havana airport, I stand ready to receive you.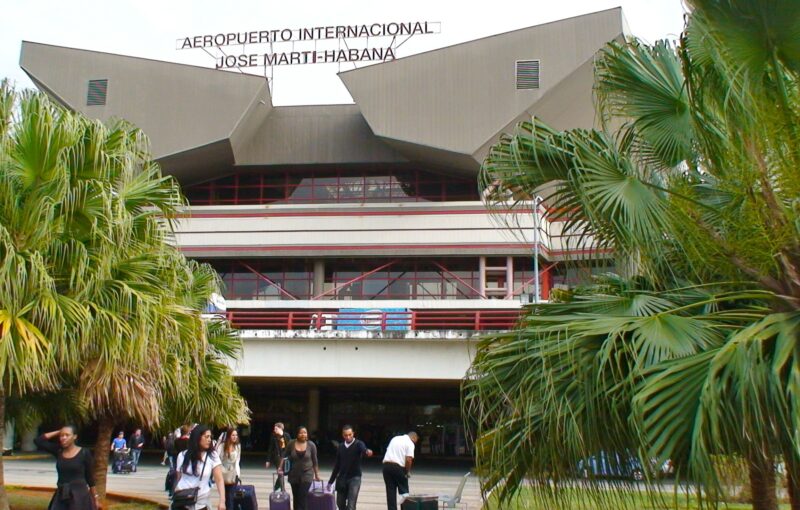 Then we head into the center of Havana, where we stay overnight in Casa Paticular (Private Cuban accommodation)
Gastronomically Cuba is not very well known, but I know a good place where we eat before we look at Havana's nightlife, for those who have the strength.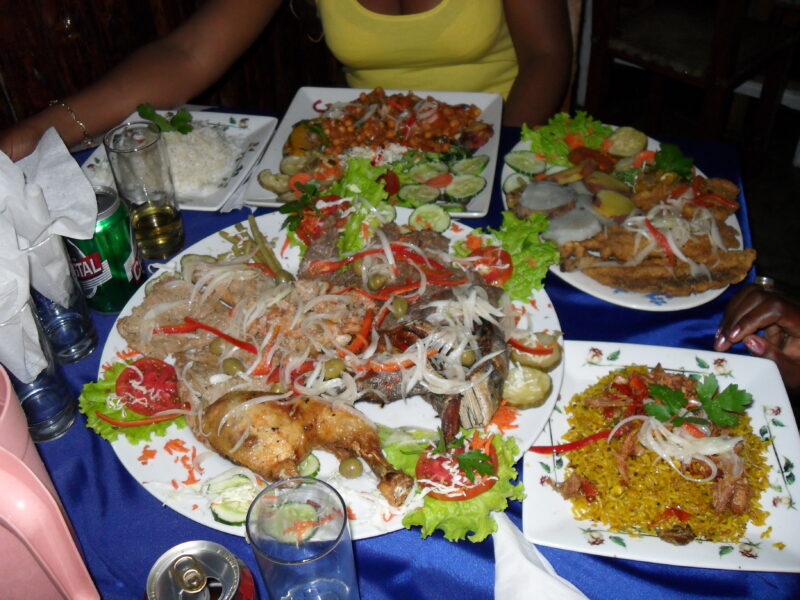 Verado in the western part of Havana is the place you should see, here is partying every day!
And then Malecon, stretching over 7 km. And like many Cubans joined by the evening, to get some fresh sea breeze.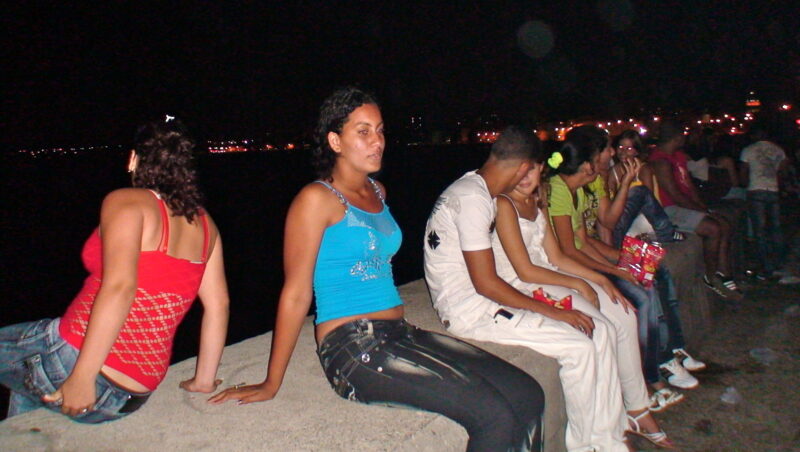 Matanzas/Las Salinas/Playa Giron, Santa Clara Provinsen/Cayo Santa Maria & Cayo Romano!
Next day after breakfast in Havana, we head towards Playa Larga/Playa Giron (Bay of Pigs) approx. 3 hours drive from Havana.

We arrive at Hotel Plays Giron in the afternoon and stay in a bungalow with 2 double. bedrooms, living room, television, bath/toilet, aircon.

Hotel Playa Giron is all. including, also free bar, there is a large swimming pool right down to the sea, 2 bars, 2 restaurants, and a few shops.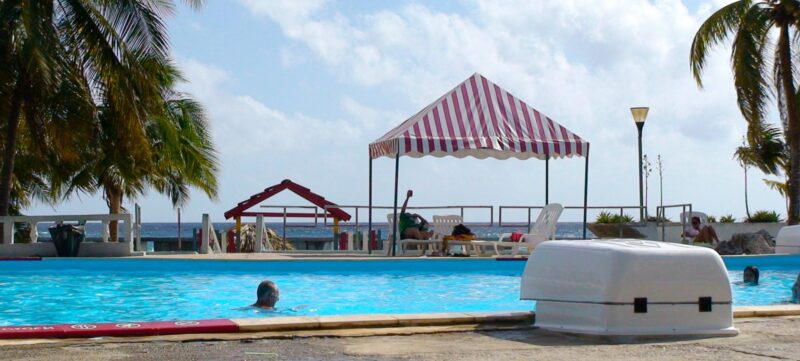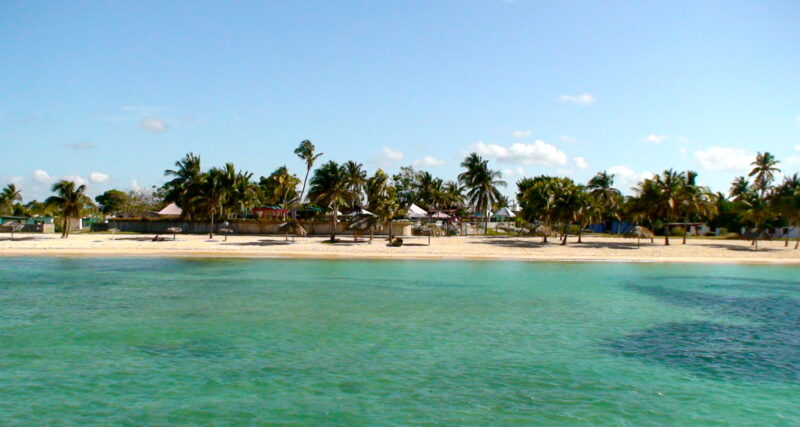 Fishing on the coast is only a few hundred meters away in an easterly direction, there are many smaller flats the next 6-7 km, down to Caleta Buena, but also the next 35 km. northwest up to Playa Larga…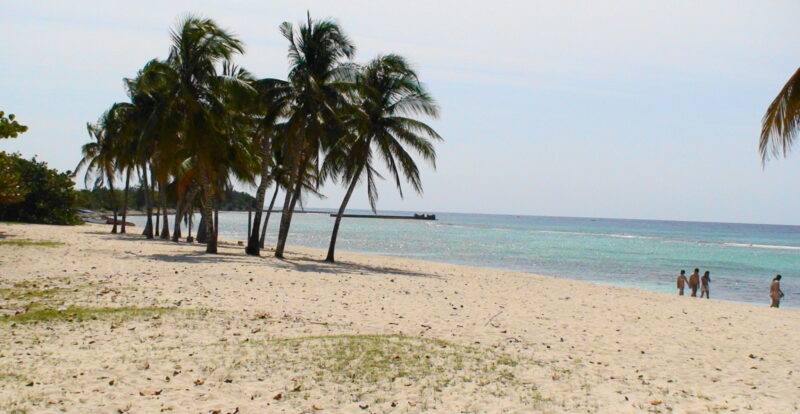 Playa Giron, East Coast
The fishing starts from 6.00 am to 9.00. Between 11.00 and 15.00 it is siesta time. Fishing starts again on afternoon from 16.00 to dark fall approx. 19.00-20.00
We have 2 nights in Playa Giron, and free fishing at your own request on the coast from Playa Larga and down to Caleta Buena approx. 40 km. Coastline.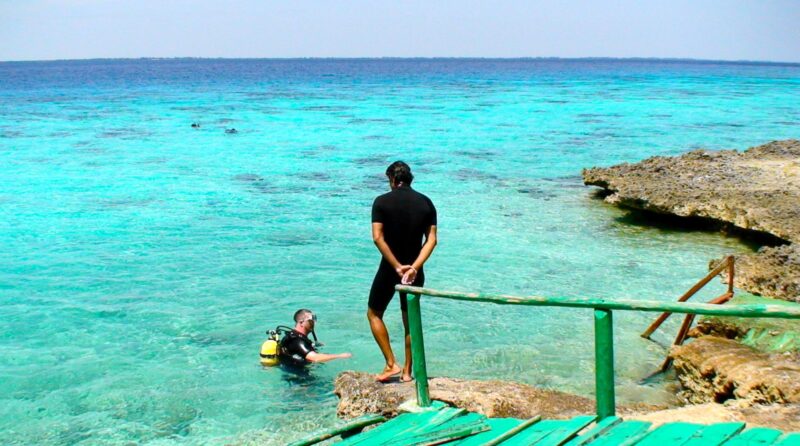 There are all along the Bay of pigs in several places where you can rent diving gear, and go on guided tours!
On the Bay of Pigs there is also an inland salt water lake that is 70 meters deep and through caves connected to sea, also here with guided diving tours!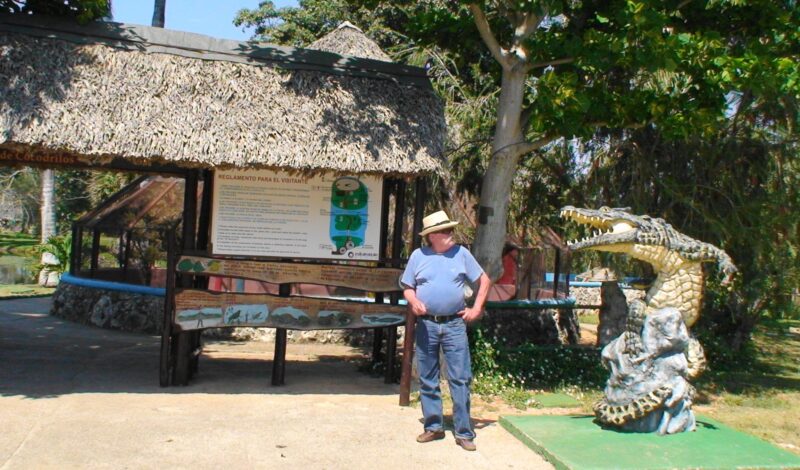 In the Zapata Cienaga, which is a national park, we will also visit a crocodile farm, the area is the only place in Cuba where wild crocodiles live!
Caleta Buena!
If you want a day off for fishing, Caleta Buena is the place, a large lake where it is possible to dive with fish of all species and colors, staying here is all. incl. when we live at the Hotel Playa Giron, there is a bar, restaurant, and diving center. And it is only 7 km east of the hotel. With our car no problem to visit.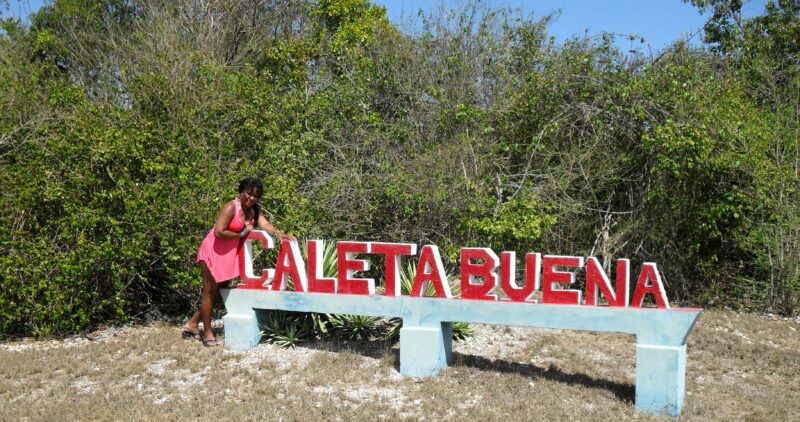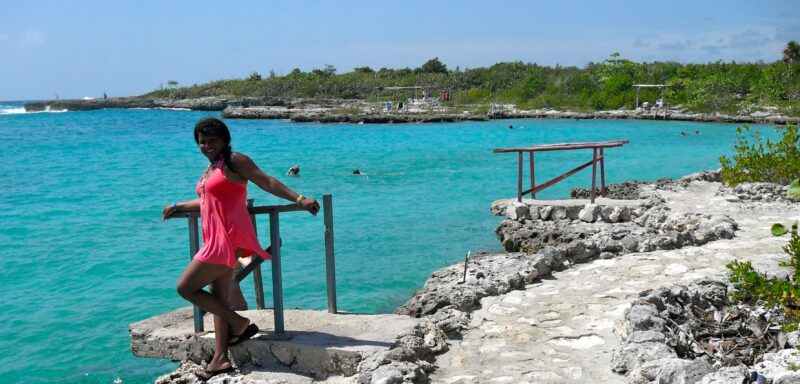 After X amount of days at Playa Giron, we drive up to Playa Larga at the bottom of the Bay of Pigs, where we have the next X nights in Hotel Playa Larga.
We have X amount of nights in Hotel Playa Larga, in X amount of days of fishing, in Cinago de Zapato Nacional Park (Las Salinas & Rio Hatiguanico)
Day 4-6-8
After morning fishing in Las Salinas/Matanza province on Day 4, we drive to Santa Clara province about. 300-500 km east of Havana, and arrive at Caibarein late afternoon (about 6 hours drive). Here we check in at Casa Particular directly down to the water, and we can manage to get evening fishing before sunset!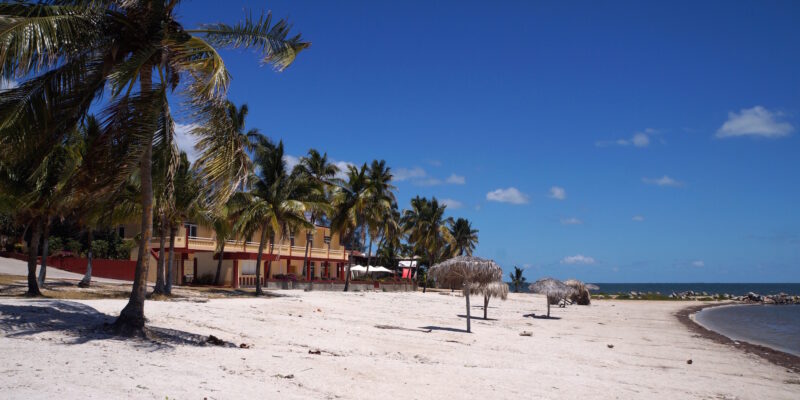 The coastline in Santa Clara province is varied from fine beaches to the mangrove vegetated shores!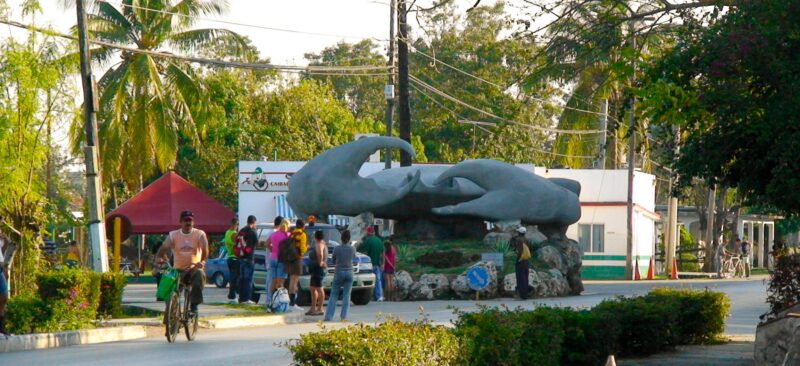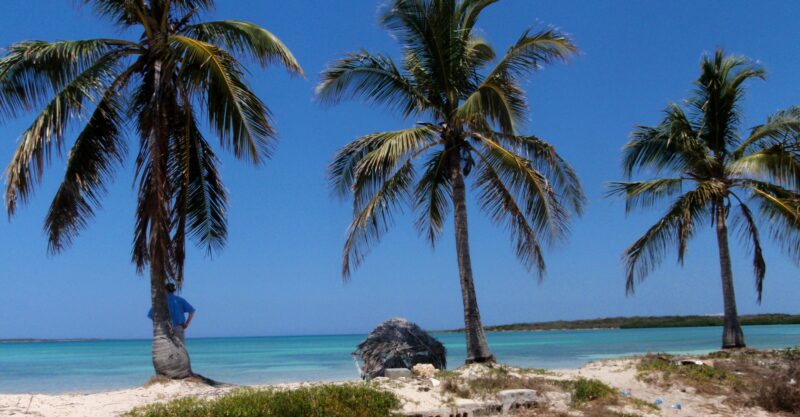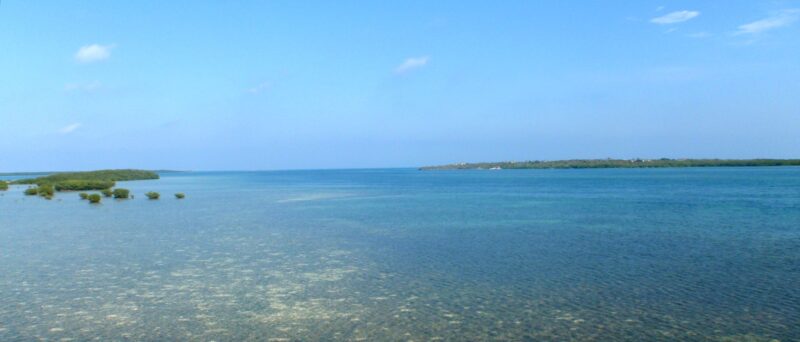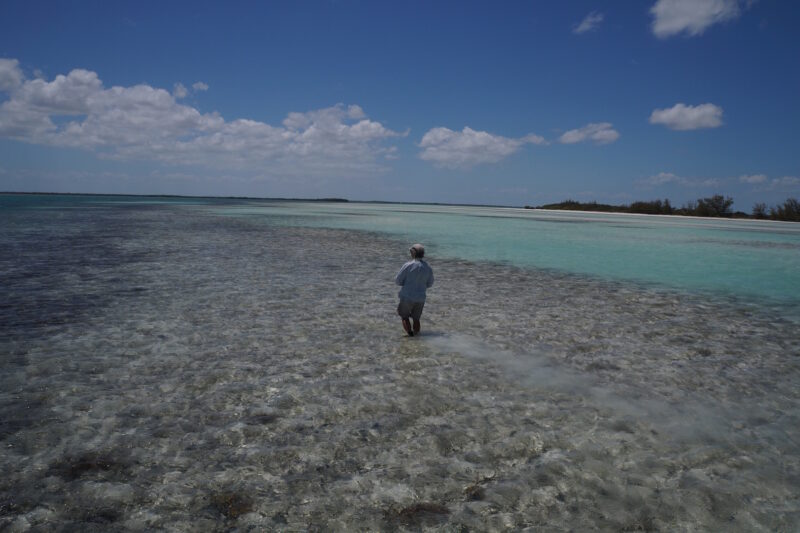 Fishing between mangroves where Bonefish and Barracudas are spotted in shallow water.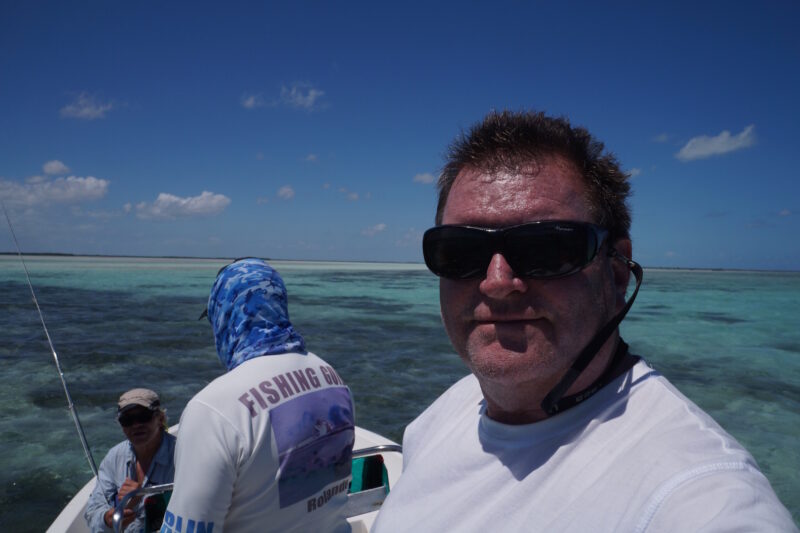 Lots of flat (and blue) surface – as far as the eye can see!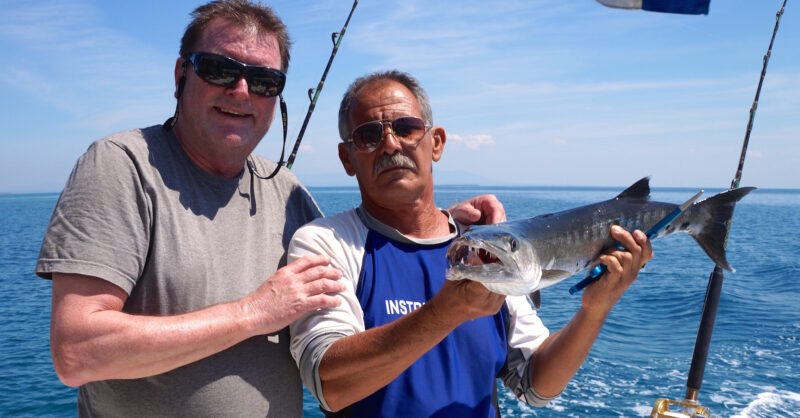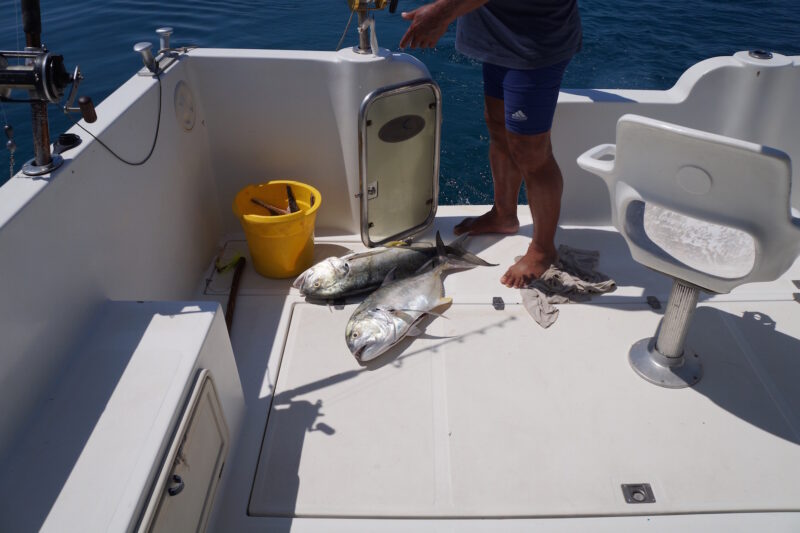 On the 8th day, we will finish fishing in the morning and runs back to Havana, arriving late in the afternoon, and will be staying at Casa Particular.
For those who are interested, we head for dinner in the vibrant nightlife of Havana center, next day it is possible to see a bit of the city and shop in a big market, you go late in the afternoon to the airport where we say goodbye with each other, after a hopefully detection rich trip with lots of fatty fish experiences!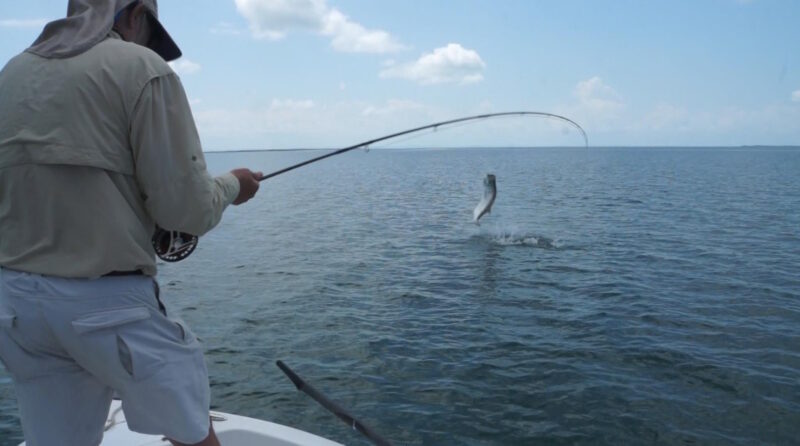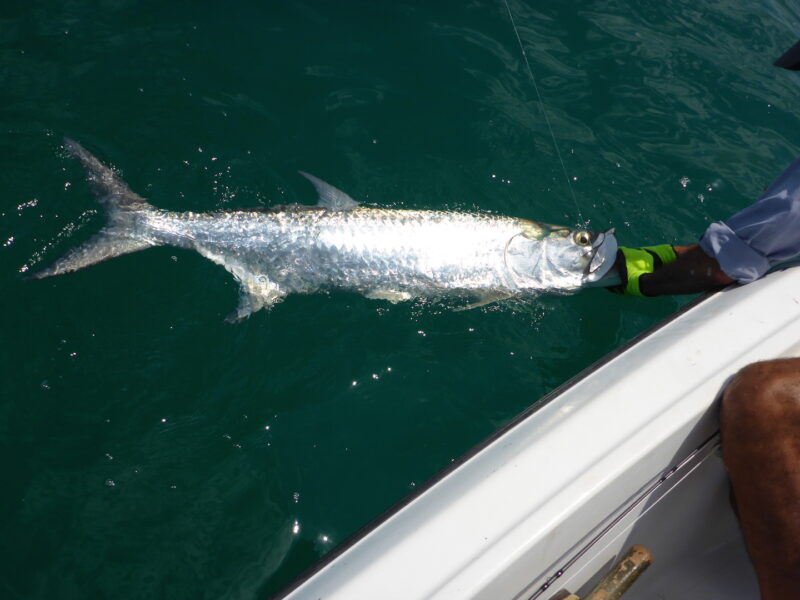 To find out more about the Tarpon fish, watch this beautifully BBC produced short vid:
Are you interested in hearing more about a Cuba fly fishing trip with me as your tour guide and instructor? I'd love to have you!
Michael Ladefoged Mobile: +45 2041 8899
Mail: michael.ladefoged @ gmail.com